Weed, California July 2012 — It's finally summer around here.
My garden boxes are growing vegetables faster than we can eat them. The mustard is going to seed. I haven't cut it back because I don't want to discourage it …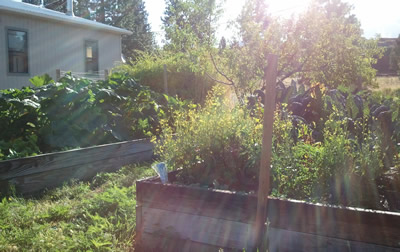 Out in the vacant lot, where the dogs walk me twice a day, in the early morning sunshine, some very optimistic puffballs create a science-fiction landscape, if you look real close …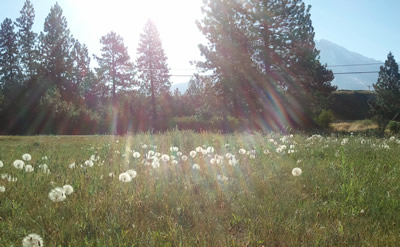 And hidden up in the eaves of the shop, a swift or swallow has built a clever nest, anchoring to a bracket that secures the outside rafters.
Inside, three growing birds peer over the edge, and cheer for Mom and Dad in the morning and evening, when the bug-catching is good. They all make a cheerful high-pitched cheeping as I come and go.
Susan and I have decided that their names are Butch, Sundance, and Peewee. Here they are, looking at you …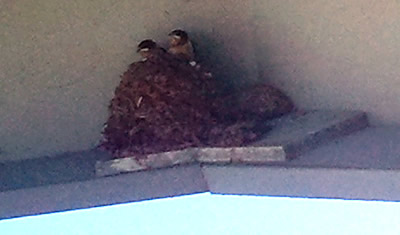 Hmm. Wonder what's next.