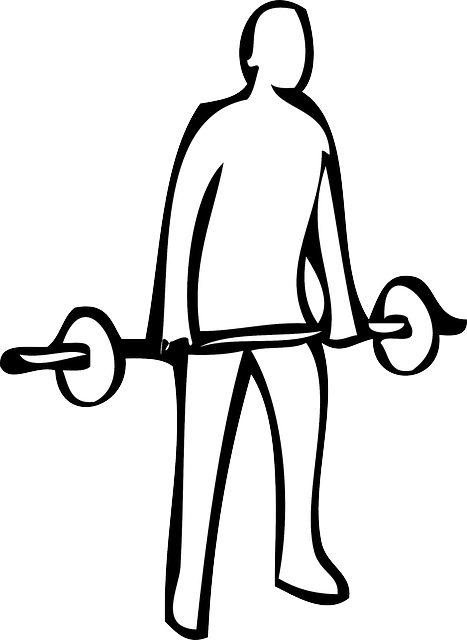 The Three Minute Gym is a simple way to exercise which fits into the schedule and workday of almost anybody.
::: WHO CAN USE IT?
If you're already going to the gym every day and spending long hours on treadmills and pumping iron, then the Three Minute Gym would be a simple way to stay fit when on the road or away from your usual gymnasium.   
If you're not a gymnoholic, and can barely find time to wash your nose in the morning, then the Three Minute Gym is a way you can begin to get back into shape, so you can feel the way you did when you were a kid — active, playful, energetic, and alive!
::: WHERE IS IT?

The Three Minute Gym is not a real gym where you have to pack up special gym clothes and drive to get there.
It's simply a virtual gym — a little time you set aside for yourself — to ensure your health, enhance your energy, and improve your looks. It requires no special clothes, though it's easier in pants and flat shoes (or barefoot) than in a dress and high heels. (So you guys wearing dresses and high heels will have to change. Sorry.)
The Three Minute Gym is a short set of routines that will give much of the benefit of exercises such as "resistance-training" (weights), "aerobics" (running and jogging), and "flexibility exercises" (like yoga).
But it can be done in a very short amount of time.
I like to do it first thing in the morning, before I put on my clothes. It wakes me up. (And exercise done early boosts your metabolism for the rest of the day, which feels good and minimizes that slow weight gain.)
::: HOW IT WORKS

As with all things that actually work, the Three Minute Gym is very simple.
The first and most important core fact of the Three Minute Gym is this:
Surely you can find Three Minutes for exercise.
(If you can't find even three little minutes, nobody in the room believes you even a little bit, and everybody including you is becoming completely disgusted with your shameless behavior! Bad! Bad boy!)
And so, on the theory that each day you can find a measly three minutes for exercise, we can begin.
::: WHAT EXERCISE TO DO?
I use three different routines, a different one each day, so as to minimize boredom, and hit different muscles.
The Five Rites is a book which is actually called "Ancient Secret of the Fountain of Youth." I think the actual story about the mysterious exercises from Tibet is pure crap. However, the five exercises (called The Five Rites) are actually simple and slightly muscular yoga exercises you can do quick and easy in the morning, and they're very, very good. Wake you up, make you stronger, and stretch the joints.


.

The Tower 200 Full-Body Exercise Gym is a set of stretchy bands which affixes fairly easily to a door without tools. I have it fastened to the inside of my bedroom door. You can fasten the handles to the stretchy bands up at the top of the door, or to the stretchy bands down at the bottom of the door. In this way you can quickly get a "weight resistance" method which can be done very quickly. I do seven exercises, mostly working upper body. A combo aerobic-resistance workout.


.

John Peterson's tension exercises. Those of you old enough will remember the Charles Atlas adverts in comic books where the bully kicks sand in the guy's face. That method was called "dynamic tension" but what it is is tension exercises that use your own bodyweight or using your muscles against each other. (You do this naturally when you stretch to wake up in the morning, for example.) John Peterson has updated the Atlas methods, and his 'short and quick' book is called The Miracle Seven. You can get it on Amazon.
John Peterson has other books on bodyweight exercises, and so does a russian named Pavel Tsatsouline, and another book for bodyweight exercises is Matt Furey's Combat Conditioning
. Furey's book is a bit hardcore, but maybe you are, too.
Any of these will enable you to put together a short morning routine. Will it take you more than three minutes? Uh, well, yeah. Probably. But if you invest the first three minutes, you'll want to finish up, and your routine could actually be 5, 8, 11 minutes.
::: HOW MUCH IS ENOUGH?
You want to be breathing heavy, but not gasping. If you do one of these routines first thing in the morning, you will almost immediately feel the blood begin to move more quickly through your body, and this will feel GOOD!  🙂