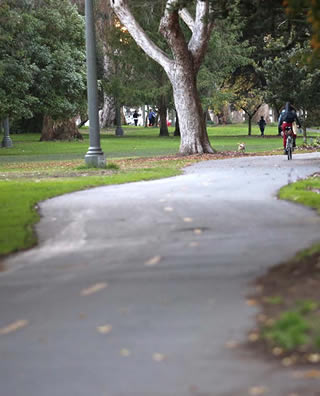 Lyon and Oak, San Francisco, 1986 — I'd fallen in love with synthesizers, and learned to compose and play. And how to record these songs. In my garret flat, high above the Golden Gate Panhandle Park, with Simmons drums, a Yamaha keyboard, synth modules from Oberheim and Yamaha and Ensoniq, and an early Apple computer, I created music.
Some of these songs had been first recorded while I worked in Dallas for StarTel. The playing is pretty poor, but so thrilling to be able to do it.
Composing songs, however … was effortless. I had a secret method. I'd start a drum machine or repeat a set of chords, and then just listen for the melody that was already in there. Maybe that's cheating, but it worked for me.
Enough for a Cassette Tape
I realized I had enough songs "in the can," to make a cassette tape, and I thought what a wonderful Christmas gift to send to all my fans-  Oops, I mean friends and family. A cassette tape featuring songs by MEEEEE!
So I did. And that's why … [Read more…]