[reprinted from my former site How to Tune a Human, May 31, 2013]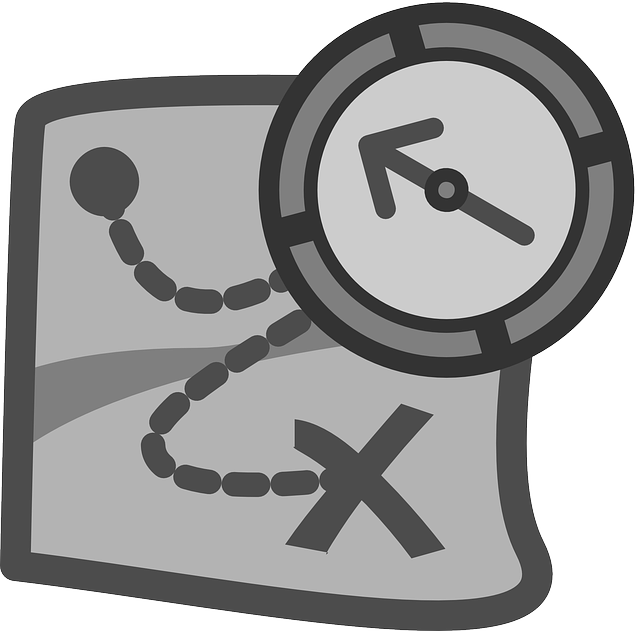 It is very reasonable to make a plan before "jumping on your horses and riding off madly in all directions," for the simple reason that a target is needful if you wish to hit it.
However, it's easy to become misled about this. You don't need to know everything. "You don't have to see the whole staircase; just take the first step." And likewise, if you're driving from Los Angeles to New York, just knowing that you'll drive to the East is actually enough to start making a plan. In fact, you could just gas the car and start driving East.
And, lots of times, you simply cannot know everything.
Sometimes you cannot even research things very well. And if you take no action because the complete details of your plan are unclear, then very possibly no beginning step will *ever* be taken. And you'll not reach the end of the path unless that first step is taken.
There are excellent ways to make a plan. [This is Step Two (Targeting) of my Five-Step Abundance approach.]
But there's a step that must come first! And, often, it's overlooked!   What is it?   
What must come first is … Decision.
If you're going to Do Something in the world, the very first step is to DECIDE that you're going to do it. This harkens to the oft-quoted Law of Attraction. So often, discussions of the Law of Attraction center on how you can "get a lot of stuff."
This is all very well and good. There's nothing wrong with being, doing, and having things that interest and inspire you. In fact, the ability to be and do and have what interests and inspires you is a wonderful way to live. But let's ignore "the stuff," for just a moment.
::: YOU MUST DECIDE
The first thing that happens — that must happen — is that you've got to CHOOSE what you want. You've got to SELECT your target. You've got to DECIDE what you want.
Now maybe you decide and then do some research. Or maybe you decide and then ride off madly in all directions, and by observing your results you can correct your direction and eventually arrive at your target. The wisdom of your plan, the cleverness of the details, and the speed of your arrival are not the point.
The point is that the first thing that has to happen is that you DECIDE.
Sometimes people are afraid to decide, because just thinking about such things triggers habitual unpleasant mental responses (failures and flops and embarassments!). For more about how this becomes built into the brain, see my articles "How to Approach a Woman" and "Breaking Up is Hard to Do.")
To shy away from wanting to re-experience unpleasant memories is an understandable human aversion to further pain. However, shying away from something you'd like will just never get you there. And the first step is to DECIDE.
::: WHICH CAME FIRST — THE DECISION OR THE EGG?
It was the Decision.
Do you want to, in general, improve your life? Do you want to be more, do more, have more?
Then your first step is to decide to be more, do more, or have more.
If you're not quite sure exactly how you'll do it, that's fine.
Ghandi didn't know exactly how he would get the British out of India. Columbus didn't know exactly how he would land on the shore of the Americas. They had to first decide, and then, in a way, everything else was just details.
If your targets aren't exactly clear, or if you have an idea what you want, but no clue how to go about getting there, don't worry. Just decide. That's the first step.
::: FIVE STEP ABUNDANCE
And, (ahem!) of course you could always use the Five Step Abundance method. It has five parts:
In the first part you learn how visualization and the Law of Attraction can be put to work for you.
In the second part you learn how to set targets and then work backwards to make a plan for getting there, and how to continually increase your energy, time, and money power.
In the third part you'll learn how to simply and easily tune your body so that you maximize your energy, and enhance your health and your outlook on life.
In the fourth part you'll learn how you can tweak your diet so as to avoid disease, extend your life, and feel better all the time.
And in the fifth part you learn two methods for clearing out all the old stuff from the past. This not only feels good, but produces increasing calm and focus in your life, and many physical ailments are often improved.
But, although this sounds like a plan, it's not the first step.
The first step is … decide.